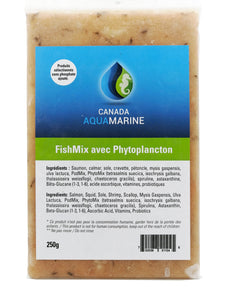 *****The more you buy, the more you save!*****
This is the food Canada Aquamarine uses to spawn its fish.
This version breaks down very easily into fine particles in order to feed the entire aquarium, be it fish, invertebrates and even corals.
Break a moreau, let it thaw and add in front of a stirring pump to the delight of your fish.